BREXITEERS THE MUSICAL
"from Eton mess to dog's breakfast"
At the Canal Café Theatre, Little Venice, from June 20th
(see below for tickets and times)
This expanded and updated version of last year's sell-out BREXIT THE MUSICAL* romps through the fiasco and aftermath of the 2016 Referendum. Wicked words and great songs. Cameron, Boris, Gove, Farage, and Theresa May join others on a crowded stage. With guest appearances by Donald Trump and Vladimir Putin.
*To avoid a possible trademark issue Crunch Productions is no longer promoting the title Brexit the Musical
After sell-out runs at the Canal Café Theatre, Waterloo East Theatre and the OSO Arts Centre in Barnes earlier this year, the show has grown to take in the twists and turns as the Brexit drama unfolds. Whether you voted Leave or Remain this offering is designed to help you digest the momentous unreality of it all.
BREXITEERS THE MUSICAL will play at the Canal Café Theatre from Tuesday June 20th to Sunday July 2nd. The two-hour show (with interval) can be seen at one sitting (on Tuesdays, Wednesdays and Sunday matinee) or in separate bites (Part 1 - The Edge of Reason on Fridays and Part 2 - Free Fall 2017 on Saturdays).
Tickets from £10 to £15 (plus £1.50 annualmembership fee) can be booked here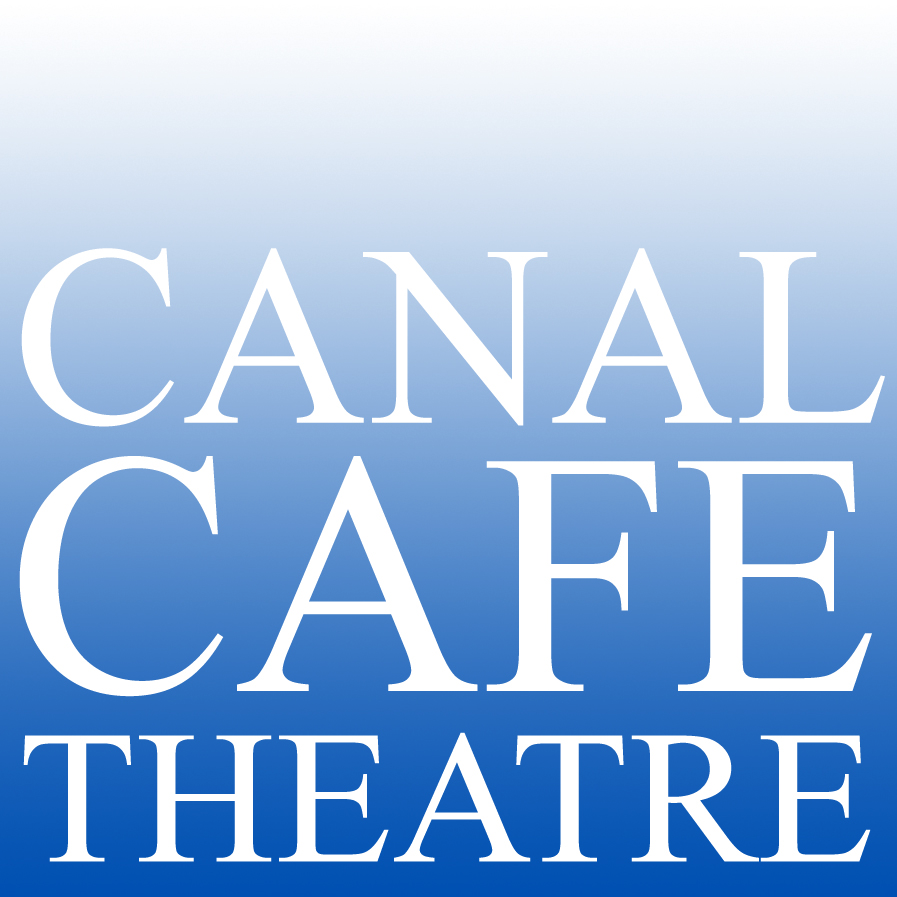 Pirate video taken at the Canal Cafe Theatre on January 11th. The Three Brexit Ministers, David Davis, Boris Johnson and Liam Fox reassure the nation that they have all things under control: "Well, sort of - nearly - on the whole."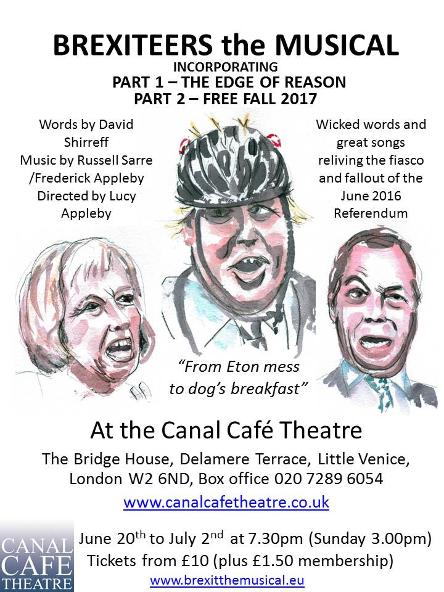 THE antics of our political leaders, following the shock result of the June 23rd Referendum last year, are the stuff of farce.
Brexiteers the Musical follows the misfortunes of Cameron, Boris, Farage, May and others as they flounder through the new world that they and their friends have created.
"Brexit means Brexit", but what the hell does that mean? Only this drama will get you near to an answer.
James Sanderson, Robin Miller, Airlie Scott, Paul Croft, Oliver Stanley playing multiple roles bring you this evolving musical. Directed by Lucy Appleby, with Frederick Appleby (no relation) at the piano.
*The
Crunch Productions Actors Fund

is aimed at ensuring that actors in our low-budget musicals get properly rewarded for their hard work. More details here